You are invited to the online book tour and book reading of Ifesinachi Okoli-Okpagu's novel, The Domestication of Munachi. Ten literary blogs will host her on five different days. The tour promises to be rewarding. There will be varied readings across all stops and free giveaways. You might win a book. Invite a friend. Order a copy. Join in the discussion. Participate. Here are the details.
Tour Hosts and Stop Dates for The Domestication Of Munachi by Ifesinachi Okoli-Okpagu
Creative Writing News — 4th April, 2016.
Creativewritingnews.net
Lola Opatayo — Pages and Paragraphs — 4th April, 2016
Lolaopatayo.com
Brittlepaper—5th April, 2016
Brittlepaper.com
The Magunga—5th April, 2016
Magunga.com
BooksLiveSA — 6th April, 2016
Bookslive.co.za
Praxis Magazine For Arts and Literature — 6th April, 2016
Praxismagonline.com
KinnaReads—7th April, 2016
Kinnareads.com
Open Book Nigeria — 7th April, 2016
Openbooknigeria.com
Bookshy—8th April, 2016
bookshybooks.blogspot.com.ng
AFREADA—8th April, 2016
Afreada.com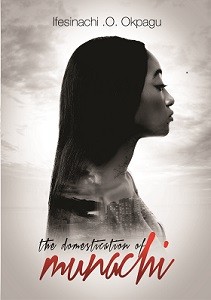 Title: The Domestication Of Munachi
Writer: Ifesinachi Okoli-Okpagu
Genre:Contemporary African Literature,  Literary Fiction.
Publisher / Year: Parresia Books / 2016
Paperback: 181 pages
Book Description:
On a hot Sunday afternoon years ago…
…Two sisters walk in on their father's sexual liaison with the family's hired help which leaves them both scarred in different ways.
Years later…
Unable to bear the thought of marriage to a man she barely knows, the younger and more adventurous one, Munachi, runs away from home on the eve of her traditional marriage, unwittingly resurrecting a long buried feud between her religious mother and eccentric aunty. This conflict leaves a door open for the family's destruction.
The Domestication of Munachi (DOM) is a novel about the unnecessary pressure on women to take on life partners, regardless of who these partners are and the psychological impacts seen through the stories of two sets of sisters—Munachi and Nkechi versus Chimuanya and Elizabeth.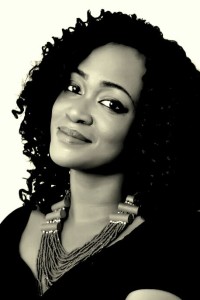 About The Author:
Aside wishing she could travel more often and she could stop answering questions nobody ever asks, Ifesinachi is a creative mom with the superhuman abilities to get bored when she's working on a single project at a time. The Domestication of Munachi is her first novel.
In her regular life, Ifesinachi .O. Okpagu is a Lagos based marketing communications executive with over seven years' experience, including being an Associate Producer of a pan-African TV show and heading the marketing communications team of an insurance company. She also serves as the chief custodian of the Lexiton brand with intellectual property in the media and entertainment industry. Her first book, a novella, was published when she was fourteen and was adopted as a secondary school recommended text in Delta and Ebonyi states.
She was educated at Queens College, Lagos, and at the University of Benin where she obtained a BA in Fine and Applied Arts. Ifesinachi also holds a Masters degree from the Pan-African University where she graduated top of her class. She has written several stories, some of which have been published in Sentinel Nigeria, the African Roar Anthology and Saraba Magazine.
She has written/produced several screenplays for the big screen and for television.